groups, classes, and resources designed to serve calvary church, the local community, and region
DUE TO THE RESTRICTIONS OF THE CURRENT COVID-19 PANDEMIC, THE REGULAR MEETINGS TIMES HAVE CHANGED.
PLEASE CONTACT THE MINISTRY FOR THE MOST RECENT UPDATES.*
MISSIONS PRAYER | SUNDAY @7PM VIA ZOOM
Calvary Missions provides short term mission trip opportunities to serve missionaries in the field. As a blessing for our missionaries and as an introduction to missions for those interested. There is also a Missions Prayer Group which allows the church to stay connected with all the supported missionaries.
Calvary Young Adults is a ministry designed to help young adults between the ages of 18 and 30 to know Jesus and follow Him wholeheartedly. We believe in the absolute truth and power of God's Word to transform lives and bring hope to this generation.
Desiring to see the marriages at Calvary grow in fruitfulness and depth. For more information please contact Loren & Denise Vanessen
3RD FLOOR | THURSDAY @7PM
Providing singles a safe environment to fall in love with God's Word through prayer, worship, fellowship, and study.
Encouraging them that their identity is not in singleness, but in their Lord and Savior, Jesus Christ.
IN THE SANCTUARY | SUNDAYS @ 2PM
Nuestro deseo es equipar y animar a la comunidad Hispana a traves de la ensenanza de la palabra de Dios verso por verso.
2ND & 4TH SATURDAYS | AGAPE ROOM
A ministry to seniors (age 50+) at Calvary Church to reach out to other seniors in the community, encourage them to grow in the Lord, and to challenge them to serve the Lord with all of their heart, mind, soul and strength.
IN-PERSON MEETINGS ON BREAK
Our desire is to love and comfort moms and families who have lost a child under two years old, or have suffered through miscarriage or stillbirth.
TUES @ 7PM | SAT @ 10AM

HS ROOM | 3RD FLOOR
GriefShare is a caring group of people who will walk alongside a person through one of life's most difficult experiences. Designed to help a person not go through the grieving process alone.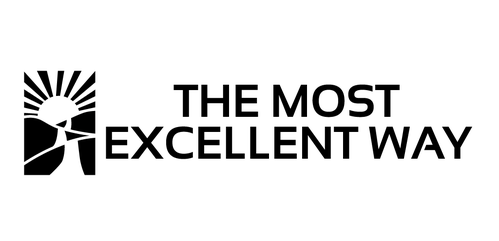 CURRENTLY ON ZOOM ON TUESDAY NIGHTS @ 7PM

IN-PERSON & ZOOM ON FRIDAY NIGHTS @ 7PM
The Most Excellent Way's (MEW) primary goal is to declare the power which God makes available to a person to overcome addictions through the Cross. We had become slaves to our addiction, but the Bible holds out this great promise that through Christ we can be made free; and Jesus promised:
"Therefore if the Son makes you free, you shall be free indeed.."- John 8:36.
This 9 Week Foundational Bible study supports military and non-military alike. Together we will learn how to allow the Holy Spirit to heal and transform our minds as we grow and trust in God and His Word.
A two class study covering the foundational truths of what it means to be a Follower of Jesus.
A course dedicated to helping teach a Believer how to share the their Faith and the Gospel with friends, family and strangers.
Helping men walk in victory over porn addiction through a 12 week course which meets three times a year.
Due to COVID-19 meetings are on pause, however, one on one meeting are being scheduled.
jewish community outreach
An outreach ministry focused on revealing Jesus as the Promised Messiah to the local Jewish Community.
first responders & military
3RD FLOOR | 2ND & 4TH TUES @7PM
Serves current and retired Law Enforcement, Fire and EMT Rescue, all Military personnel, and their spouses. We teach through the Gospel to bring light and truth to those who are defending the frontlines.
Taking the Gospel inside the prison walls. Have a heart to see the Gospel reach into our local prisons?
Contact Buck Beckholt to get involved.
NEED ASSISTANCE? CONTACT OFFICE BELOW
Feeds the needs of the marginalized peoples in our community, no matter their race, orientation and creed.
We provide food and the gospel through prayer, with the love of Jesus.
*fully dependent on congregational food donations
The Meals Ministry is a team of believers who serve meals to members of our church family and our communities as they navigate seasons of hardship or transition. Are you or someone near to you needing that kind of support? Contact Julie for more information, or if you're interested in joining the team.
children's hospital outreach
Taking the Gospel inside the walls of one of the most precious spaces in Children's Hospital. Ministering to the kids and families in the cancer ward with the love of Jesus in the form of a carnival.