Pastor Ed Taylor grew up in Southern California. Having responded to the gospel in 1991 at Calvary Chapel Downey, he spent eight years learning, growing, and serving there. In July of 1999, sensing the call of God, Ed and his family moved to the Denver area hoping to be used by God. In December 1999, Calvary Church began Sunday services in Aurora, and today it impacts the community for Jesus in wonderful ways.

Pastor Ed's heart is to be transparent from the pulpit for he truly desires that everyone, from all walks of life, will embrace Jesus and grow in His grace. Ed and his wife, Marie, have been married for over 27 years and have three children – of whom their elder son, Eddie, went to be with the Lord in 2013. Ed and Marie also have a precious grandson, Eddie's son, Levi.

Ed is the author of the book "Ordinary Servant," the host of the Lead2Serve Podcast, and the Bible Teacher of Abounding Grace, a national radio broadcast.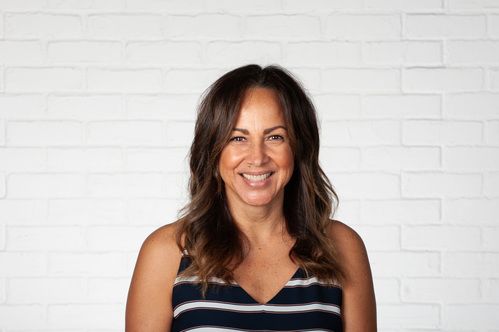 WOMEN'S MINISTRY OVERSEER
Marie was born again on February 28, 1991, at Calvary Chapel Downey, CA. Coming from a Catholic background, she knew about God but it wasn't until she began reading and studying the Bible for herself that she understood God's love for her in sending His Son, Jesus, to die on the cross for her sins. When she accepted God's gift of salvation things began to change in her life. She recognized her sinful nature, and was ashamed of living a rebellious life doing what she thought was right in her own eyes. God's forgiveness of her sins helped her forgive her husband's and He restored their marriage. He also gave her a desire to serve Him which she has the privilege of doing at Calvary Church in Aurora. Her life verse is Matthew 16:24, "Then Jesus said to His disciples, 'If anyone desires to come after Me, let him deny himself, and take up his cross and follow Me.'" Marie is privileged to be a pastor's wife and the women's ministry overseer. She enjoys encouraging and exhorting women to love God, obey His Word, and to identify with who they are in Christ. She is blessed beyond measure to be a daughter of the King of kings.
ASSISTANT PASTOR - ADMIN | FACILITIES
Everett was born and raised in New Mexico. After getting saved as a child, Everett began to live out his walk with the Lord when he re-dedicated his life to Jesus shortly after getting married to his amazing wife, Billie, and having his first daughter in 2001. In July 2005 he moved his family to Colorado and they found their church home at Calvary Church in Aurora, shortly after their second child was born in 2009. This is when he and his family really grew in their relationship and love of the Lord. After Everett had been serving Jesus and His Church for about five years, the Lord brought him into full time ministry in April of 2016.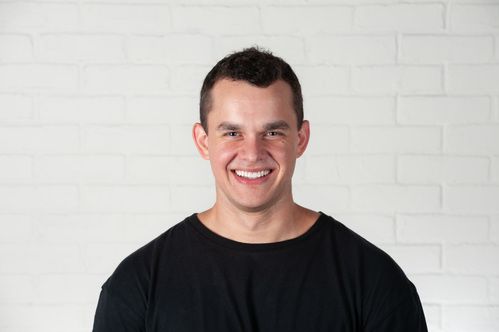 ASSISTANT PASTOR - ADMIN | MEDIA | GRACEFM | YOUTH
Born in Southern California, Josh came to know the Lord at the age of five at Calvary Chapel Downey. He later moved to Colorado with his family after they felt the call to plant Calvary Church in Aurora, CO. He graduated Calvary Chapel Bible College with a Bachelors in Biblical Studies Degree in 2013. Josh then came on staff in January of 2014 as a Pastoral Intern, he completed the internship in February of 2015, and now serves on the Pastoral Team. As an Assistant Pastor, Josh is a part of the Administrative Pastoral Team, he directly oversees Calvary Church's Media and Church Communications, as well as, holds the position of General Manager for the GraceFM Radio Network. He considers it a blessing to witness all that the Lord has done through Calvary Church, and is excited to see what the future holds.
ASSISTANT PASTOR - WORSHIP | YOUNG ADULTS
Ian grew up in Southern California, where he was raised in a Christian home, but in high school he struggled to live for the Lord. In his junior year of high school he dropped out due to a rebellious heart. The Lord moved his whole family to the Philippines that same year and it was then that he truly started to live for the Lord. At age 16, he went into full-time mission work and began leading worship on trips throughout the Philippines and in Southeast Asia. Ian has been coming to Calvary Church since 2005 and is currently involved with leading worship and oversees the young adult's ministry, The Grove.

His life verse is Psalm 119: 10-11, "With my whole heart I have sought You; oh, let me not wander from Your commandments! Your word I have hidden in my heart, that I might not sin against You."
ASSISTANT PASTOR - CHILDREN'S MINISTRY
Michael and his wife Shandelle moved in 1992 from Phoenix to Denver with 2 little kids and one on the way. Making a home in Aurora two years later, they rededicated their hearts and lives to Jesus and began attending a metro area Calvary Chapel. Their next home church, Horizon Christian Fellowship in Littleton, allowed for more growth in ministry, and would soon include a Saturday night fellowship outreach in Aurora. A short time later, Pastor Ed Taylor would join this outreach group and, in late 1999, he began Calvary Chapel Aurora as its new shepherd on Sunday mornings. Michael and Shandelle team-led the Children's Ministries in these new endeavor years until 2008, when Michael was invited to join the staff of Calvary Aurora as an assistant pastor. Overseeing the Children's Ministries has fully enriched his life, and he prays that he has blessed the lives of church kids and adults as well – always steering to Jesus and His immense LOVE!

Michael's personal interests include reading U.S. history (i.e. Civil War era), recreational bicycling around the beautiful metro area, and historical (military) scale-model building. Biblical reading favorites will always include The Jesus Style and On Being a Servant of God (Erwin; Wiersbe).
ASSISTANT PASTOR - PRAYER
Although Avant could say he grew up in the church, he would also add he knew of Jesus Christ but didn't have a personal relationship in Christ of any kind. Avant hung out with believers and those who didn't believe. He remembers coming home from a basketball game (a Christian league), and felt the weariness of running from the Lord. He knew many of his friends had been praying for him. Avant remembers looking into the rear view mirror of his car and noticing his eyes, and he began to plead with God to change him...he had to stop running from the Lord. God answered his cry.
Avant began listening to Calvary on the radio and, twelve years ago, he started to attend services when they were held in Columbia Middle School on Sundays. Whenever he reflects on his coming to the Lord, he always adds that someone was praying for him. And praying has become a wonderful part of Avant's life. God continues to move his heart in the Watch and Pray outreach as needs and petitions come to his attention.
Luke 11:1 "Lord teach us to pray."


ASSISTANT PASTOR - MISSIONS
After watching The Passion of the Christ in March of 2004, Jesus captivated JJ and he was born again. Jesus saved his soul, his marriage, and set him and his family on a path of seeking Him wholeheartedly. JJ, his wife, Liza, and their two boys started attending Calvary Church in August of 2009, and they were convinced that the Lord had planted them in the right spot.

Having moved around a lot, they didn't know what a fellowship family was, but they quickly found out. It was a miracle to watch the Lord grow them and prompt them to serve. They started serving in children's ministry together in 2010 and JJ is still serving there to this day. The Heddens also opened up their home and hosted a Life Group. JJ then met Dave, who was the Missions Pastor at Calvary in 2011, and he went on a short-term trip with Dave to Peru. That trip led to many more, and eventually JJ succeeded Dave as Calvary's Missions Pastor after Dave relocated to Thailand to plant a church there.

JJ believes this walk is a beautiful thing! Jesus is REAL and there is nothing greater in this world than to be used by Him.


ASSISTANT PASTOR - GRAPHIC DESIGN | CALVARY CREATIVE
Micah was born in Hillsboro, Oregon, but lived most of his elementary, teen, and college years in Arizona. He moved from there to Colorado for a short time, got married, then moved back to Arizona. Four years later, he moved to Ukraine along with his wife and their three kids to serve the Lord at Calvary Chapel Kagarlyk. Six years later, the Lord led them back to Colorado where he now serves at Calvary Church in Aurora. Raised as a PK (pastor's kid), he has been involved in ministry his whole life, following where God leads and trusting Him along the way. Micah enjoys CARtooning on the side, working out, VW's and spending time with his family.
Bob was raised in a Christian family but strayed in his teen years, getting involved with rock bands, drugs and the occult. But after graduating from high school he and his girlfriend, Jeanne, surrendered their lives to Christ. They soon married and became involved with a youth group that had recently relocated from Calvary Chapel of Costa Mesa, California, to Oregon. Bob and Jeanne served the Lord in that ministry for over 8 years.
In 1978 they moved to Arizona, and Bob worked as an insurance agent. In 1981, he began pastoring Calvary Chapel North Phoenix, where he served for the next 29 years. In 2010, leadership of the church was handed off to their second son, Jesse. Bob and Jeanne then joined the Poimen Ministries, a small group of long-time Calvary pastors, whose mission is to strengthen pastors to strengthen churches. They served with Poimen in the United Kingdom and other parts of Europe for over 6 years.
In the autumn of 2019, Bob and Jeanne moved their ministry base to Calvary Church in Aurora, Colorado, where they are still assisting pastors and wives through Poimen Ministries.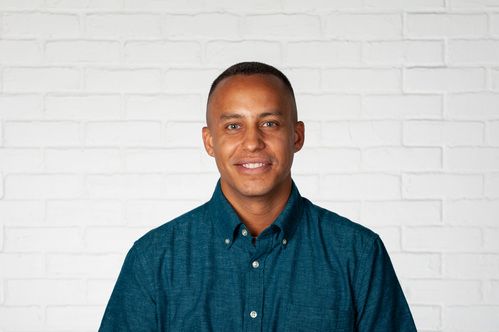 Keegan is a Colorado native born in Denver, and he has lived in Aurora since 1992. He came to a saving faith in Jesus Christ in December, 2011. God truly changed his desires, repaired his marriage, and has given him a heart to serve others. Keegan has been serving in the Junior High Ministry at Calvary Church since April, 2013. God has really given him a burden for the youth. He loves Psalm 40 because he believes it truly reflects how the Lord saved him from destruction and how He has worked in and through him since he gave his life to Jesus.
Byron was born in Charlotte, North Carolina, but spent most of his life in Colorado. At 18 years old, he walked into Calvary Church and the Lord got a hold of his heart and began to change his life in great ways. Byron and his wife Emily have been growing and serving with Calvary since 2006 and married since 2009. They are in the process of adopting children from Bulgaria.

In 2012, they answered the call to missions, serving in Ukraine (and in Uganda for a season). They planted Calvary Chapel Donetsk, but due to war were forced to flee and eventually landed in Zaporozhye, Ukraine where Byron pastored the Calvary there for four plus years.

The Lord has given Byron a heart of mercy and passion for people to know the love and grace of Jesus.

"I drew them with gentle cords, with bands of love, and I was to them as those who take the yoke from their neck. I stooped and fed them." Hosea 11:4
ASSISTANT PASTOR - SCHOOL OF MINISTRY | SERVICES
Roy is a Colorado native born in Denver and raised in the city's southwest side. Shortly after moving to Aurora, Roy started attending Calvary Church where he surrendered his life and accepted Jesus as his Lord and Savior on March 18, 2007. Prior to joining the staff, Roy served in several ministries including High School, Security, and Greeting, and he is a graduate of our first School of Ministry class.

Roy has been married to his wife Nicci since 2000, and they have three children, Jordan, Matthew, and Grace.

Roy's life verse is Philippians 1:6 "being confident of this very thing, that He who has begun a good work in you will complete [it] until the day of Jesus Christ."
PASTOR ED'S ASSISTANT - CALVARY CHURCH
Cassandra was born and raised in San Diego (but has also lived in San Antonio and Omaha). She moved to Colorado Springs in May of 1992 and realized it wasn't about a religion but a relationship with Jesus. She gave her life to Him on September 21, 1995, at a Harvest Crusade with Greg Laurie.
Caitlin was blessed to be born into a Christian family who also serves in the ministry. She accepted the Lord at the age of five, and began following the Lord faithfully during her freshman year of high school. Calvary Church has always been a second home to Caitlin, and she counts it a privilege to serve in various capacities - whether it's teaching the kiddos in Sunday school or in the Creative Team taking pictures around the building.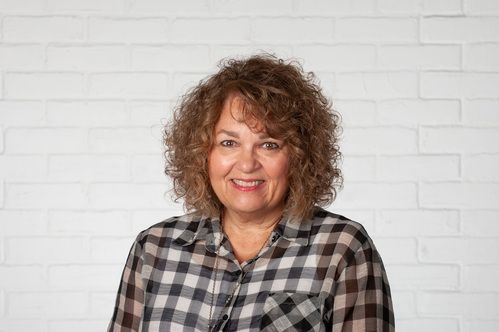 PASTORAL ASSISTANT - CALVARY CHURCH
Debbe went to visit her boyfriend in California, and wound up attending a Baptist youth camp at Forest Home (only because he was going). The beautiful surroundings appealed to her hippie–ness, but it was the beautiful, genuine love and honesty from the other teenagers that began to touch her heart. The simple worship choruses were profoundly emotional, and spoke of Jesus in a fresh way. By the middle of the week the Holy Spirit had won, and she accepted Jesus as her personal Savior. Debbe says, "I absolutely fell in love. I devoured the Good News for Modern Man New Testament as if it were written just for me."

After many years of serving in various capacities, Debbe now finds herself back home at Calvary Church in Aurora, using the experiences Jesus slyly built into her life. She believes God surprises us with the very best.


EVENTS COORDINATOR - CALVARY CHURCH | GRACEFM
Tonya was born in Key West, Florida, and had faithful grandparents who took her to church every weekend as a young child. However, this introduction to Jesus was much more of a religion than a relationship and resulted in a list of "do's" and "don'ts" that left her feeling like she never quite measured up.

After believing the world's lies for several years, the Lord captured her heart and she rededicated her life to the Lord in 2000. She started attending Calvary Church in 2010 with her husband Tom and 3 kiddos: Trevor, Kaylee and Marissa. She is amazed every day of the Lord's goodness and faithfulness as she watches Him work. Tonya is excited to serve the pastors and the church as she assists with events.

The verse the Lord gave her for this new season is Isaiah 43:19, "For I am about to do something new. See, I have already begun! Do you not see it? I will make a pathway through the wilderness. I will create rivers in the wasteland."
OPERATIONS MANAGER - GRACEFM
Kevin is a Colorado Native who has attended Calvary Church in Aurora for over 10 years. He enjoys traveling, and has been to six countries.
He has loved Christian radio since he first got a car and discovered the preaching of Skip Heitzig and Raul Ries during a lunch break from Eaglecrest High School. Kevin also became convinced of the need to attend church after hearing a particular sermon by Alastair Begg during a study in the book of Hebrews. Considering how much he has been blessed by Christian radio, Kevin counts it a great privilege to be a part of blessing others through 89.7 & 101.7 GraceFM.
Abner was born and raised in Chicago, IL. He grew up in a church, as a pastor's kid, and he was also very involved in music (percussion/congas).
After high school, his dad suffered a stroke that left him numb in his right side. Family members from Colorado came to visit, and Abner hitched a ride with them when they went back to Colorado because he needed some time away. After realizing he did not have funds for returning to Chicago, AB stayed in Colorado and began to chase after money.
As the years passed, he drifted away from God, lost his job, was divorced, made some bad business choices, and also spent time in jail. He had no place to turn but to God, which he did. He has attended Calvary Church since 2015.

AB appreciates Philippians 1:6 as it says God is faithful to complete the work he started. So now he seeks HIM and hopes one day to hear the words, "enter; well done, good and faithful servant."
MEDIA | COMMUNICATIONS ASSISTANT
Curt was born and raised in a Christian home in Richfield, Minnesota. He then felt the Lord calling him to the United States Air Force. Working as a C-130 engine mechanic, he served in Fort Walton Beach, Florida for 5 years. After his commitment was up, he moved to Denver to pursue his passion for photography at the Art Institute of Colorado. Then, after working for a few retail and e-commerce companies, the Lord brought him through a trial and Curt was led to a LifeGroup at Calvary Church. It was in that group that he was able to rebuild his life; he dedicated it to the Lord, eventually found his wife, and learned how to live a life trusting in God and His leading. Curt currently lives in Aurora with his wife, Jessica, and 3 children. He enjoys skiing, taking pictures, and spending time with his family.
IT | NETWORK SPECIALIST | MEDIA | AUDIO VISUAL
Matt was born in Leadville, Colorado, and grew up here in Denver. He met his wife in high school, and they married shortly after graduating. Matt served in the U.S. Navy during the first Gulf War and then in the Army National Guard after 9/11. Matt came to know the Lord later in life at the age of 37 and has been serving in various ministries ever since. He graduated from the Calvary Church School of Ministry in 2019. Matt and his wife have led the Jewish Community Outreach Ministry (JCOM) since 2016. They have a true love for Israel and the Jewish people. They enjoy traveling to Israel where they have been on tours and mission trips, and they are looking forward, Lord willing, to the next opportunity to return there.

Matt's life verse is Matthew 6:33, "But seek first the kingdom of God and His righteousness, and all these things shall be added to you."
RECEPTIONIST - CALVARY CHURCH | GRACEFM
Morgan was born and raised in Tuscaloosa, Alabama. She attended the University of Alabama, and there she met her husband, Kenny. Kenny serves in the United States Air Force and is stationed at Buckley AFB in Aurora. They are blessed with two children. Morgan placed her faith in Jesus Christ at a young age; however, it was not until her first year in college that God began to reveal the shallowness of her faith in Him. Her desire to mature in Christ led her to rededicate her life to God and surrender to His Lordship. Today, Morgan is ecstatic to report of the faithfulness of God. Since that moment of rededication, God has faithfully led her on a journey of heart and life transformation, and she trusts that He will continue to form her for the rest of her life. She wants to encourage others in Philippians 1:6, which says, "... He who has begun a good work in you will complete it until the day of Jesus Christ;"

Morgan's life verse is Ephesians 3:14-19, "For this reason I bow my knees to the Father of our Lord Jesus Christ, from whom the whole family in heaven and earth is named, that He would grant you, according to the riches of His glory, to be strengthened with might through His Spirit in the inner man, that Christ may dwell in your hearts through faith; that you, being rooted and grounded in love, may be able to comprehend with all the saints what is the width and length and depth and height— to know the love of Christ which passes knowledge; that you may be filled with all the fullness of God.
CALVARY CHRISTIAN ACADEMY STAFF
CALVARY ACADEMY - ADMINISTRATOR | PRINCIPAL
Shandelle grew up in Phoenix, Arizona, and met Jesus while reading the Bible as a young girl of 8 years old. After a season without discipleship in her teens, Shandelle recommitted her life to Jesus at a Calvary Chapel service in 1993. Together with her husband, Michael, she has attended Calvary Church in Aurora since 1999. She has loved the privilege of serving the children in the fellowship through the Children's Ministry of Calvary Church and in the community through Calvary Christian Academy.
An emphasis in serving the children this year comes from Psalm 78:6-7, "…That the generation to come might know them, The children who would be born, That they may arise and declare them to their children, That they may set their hope in God, And not forget the works of God, But keep His commandments"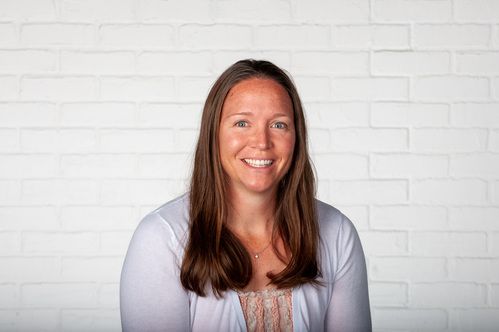 CALVARY ACADEMY - VICE PRINCIPAL
Jill was born and raised in Northern Colorado. She grew up in a Christian home and came to the Lord at a young age. She believes her husband, Kevin, and two girls, Kyla and Ariana, are daily proof that God loves her. The family took its first mission trip to Sayulita, Mexico, in July, 2016. They fell in love with the mission field and cannot wait to return and serve God! As a family they also spend many hours at the pool in the summer and enjoy hikes and, of course, the mountains.

Serving in the academy in many capacities, she has taught all grades from 3 to 7! Jill loves facilitating Running Club for the Academy as well. God is doing great things in their lives - her prayer is that you can grow in His love and wisdom as you daily seek Him. One of her favorite verses from the mission trip is Psalm 28:7. She loves the promises God gives in that verse!
CALVARY ACADEMY - FACULTY
Angela was born and raised in Brighton, Colorado, in a Christian home with one older brother, surrounded by godly parents and faith-building grandparents. She accepted Jesus as her Savior at the age of 7, and she rededicated her life at age 15 through a church play. Since then, Angela's walk with the Lord has been an adventure with several mission trips, growing and learning more of who He is and how He orchestrates everything according to His plan. She made Calvary Church in Aurora her home church in 2014 and is humbled to be a part of the ministry, serving the students and families.

One of her favorite verses is Jeremiah 29:11 because God has a plan for each of us. "For I know the plans I have for you, declares the Lord, plans to prosper you and not to harm you, plans to give you hope and a future."
CALVARY ACADEMY - FACULTY
One of Christina's favorite verses is Isaiah 26:3, "You will keep him in perfect peace, whose mind is stayed on You, because he trusts in You."
Christina first placed her trust in Jesus as her Lord and Savior when she was a young child, and has been trusting in Him ever since. Although she is very grateful to have had that foundation from a young age, the older she grew, the more Christina found herself lacking discipleship. She spent most of her life in Aurora, Colorado, and was first introduced to Calvary when she was in middle school. Many years later, Christina returned to Calvary, but this time as a broken, humbled college freshman seeking healing and discipleship. She got involved in the young adults ministry and also joined the women's prayer and worship teams. She found it so exciting (and humbling) to finally have believers speaking into her life! As she grew in her walk with the Lord, the Lord taught her more about Himself, His love, and the constant surrender that is required to be His disciple. Since her return to Calvary in January, 2012, the Lord has continued to refine her faith in Him and her passion for serving in ministry. She is overjoyed to have been given the opportunity to join the Calvary team as one of the Academy Faculty!
CALVARY ACADEMY - FACULTY
Dee was born and raised all over the United States as she grew up in a military family. She moved to Colorado 1992. She enjoys spending time with her family both near and far and loves to travel. She joined Calvary in 2013.
CALVARY ACADEMY - FACULTY
Erin gave her life to Christ in 2009. The ministry she is involved in at Calvary Church is Resurrection Coffee (the Rez). Erin has held a variety of roles in our Academy and has been a consistent blessing to our church community. She has a daughter who attends the Academy.
Erin's favorite verse is Philippians 4:13, "I can do all things through Christ who strengthens me." She believes this to be more true now in her life than ever before.
CALVARY ACADEMY - FACULTY
Jacob's journey of knowing and serving Jesus began 10 years ago. A handful of men and women from the young adults ministry, his coworkers at that time, along with his two managers (also Calvary folks) kept inviting him to church and gently telling Jacob about Jesus and His desire for his life. As God's Holy Spirit softened Jacob's heart to their words, he began attending services at Calvary Church, which met in a middle school cafeteria at the time. He eventually surrendered his life to Jesus, and since then, has been led by faith into the mission field and back home where he is currently living and growing a family with his wife, Christi. Having recently completed a teaching program at a local university, God later opened up the door for Jacob to serve our church body as a middle school teacher in the Academy. He looks forward to partnering with Calvary Church's families in order to fulfill Proverbs 22:6 to "train up a child in the way he should go [so that] even when he is old he will not depart from it."
CALVARY ACADEMY - FACULTY
Lauren has been with us ever since she was a young 8th grader, and has been steadily growing in her relationship with Jesus since then. She has had the blessing of growing up in a strong Christian home and she gave her life to Christ on her living room floor when she was seven years old. Lauren has always lived in Aurora and she considers it a blessing to have found such an amazing church where she can worship and grow her foundation in her hometown. Lauren met her husband, Tucker, at Calvary's young adult Bible study, and they married in 2014. She is so grateful for the privilege of teaching at Calvary Christian Academy. She considers it a special opportunity to love on such sweet little souls and teach them about Jesus!

As Lauren continues in her walk with the Lord and goes deeper in her relationship with Him, a couple of verses consistently come up in her life for strength and encouragement. They are Psalm 27:13-14, "I would have lost heart, unless I had believed that I would see the goodness of the Lord in the land of the living. Wait on the Lord; be of good courage, and He shall strengthen your heart; wait, I say, on the Lord!"
CALVARY ACADEMY - FACULTY
Nancy grew up in the San Diego area and arrived in beautiful Colorado after high school. Nancy met her best friend, Loren, in Colorado. They have been married for 36 years, have two grown sons, and four grandsons. Nancy and Loren enjoy hiking, biking, kayaking and relaxing in their back yard together.

While in junior high school, Nancy attended a home youth Bible study where she was saved. She arrived at Calvary when a friend invited her to their baptism and has been active at Calvary ever since. Nancy has served in the Children's Ministry for a number of years in various capacities and currently has been called to teach first grade at Calvary Academy. She enjoys sharing God's love with her students through their lessons.
Her favorite verse is John 3:16-17 "For God so loved the world that he gave his only begotten Son, that whosoever believes in him shall not perish but have everlasting life. For God did not send his son into the world to condemn the world, but that the world through Him might be saved."
CALVARY ACADEMY - FACULTY
Samantha grew up in Washington state in the beautiful Skagit Valley. She knew very little about God until hearing the gospel through a Christian outreach for high school students, where she received Jesus as her Lord and Savior at the age of 15. She was privileged to have excellent discipleship, which established a foundation for her faith that was needed for the many different seasons of life and growth to follow. She and her husband, Mark, have five children whom they consider their incredible gifts from the Lord. Their family has been attending Calvary Church since they moved to Colorado in 2007. The whole family has been blessed to grow in their faith as a part of this fellowship. Samantha considers herself blessed to serve on staff with the Calvary Christian Academy. She is continuously encouraged in her faith by Jeremiah 29:11-13, "For I know the plans I have for you, declares the Lord, plans to prosper you and not to harm you, plans to give you hope and a future. Then you will call on me and come and pray to me, and I will listen to you. You will seek me and find me when you seek me with all your heart."
CALVARY ACADEMY - FACULTY
CALVARY ACADEMY - FACULTY